The Rules
Link back to my original post on Kyera's Library so I can see all your answers! (Be sure to do this via pingback, I don't get notified if you just tag my URL)
Thank the person(s) who tagged you…show the community some love!
Obviously, come up with your wonderful answers!
Don't forget to tag others to keep the tag going!
ODIN – FAVORITE STAND ALONE
Odin is the All-Father, the leader of the Norse Gods. He is the god of wisdom, poetry, battle, death, wine, and war, among other things.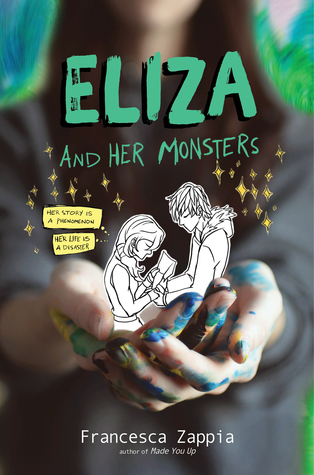 Eliza and Her Monsters by Francesca Zappia, I was skeptical about reading this last year, but was approved on Edelweiss for an eARC and was curious. I ended up loving it!
THOR – A BOOK THAT HITS YOU RIGHT IN THE FEELS
Thor is the god of thunder, weather, warriors, strength, and storms, so his might packs a punch. He is married to the beautiful Lady Sif.

This is going to sound weird, but totally fits with this tag! Norse Mythology by Neil Gaiman! I absolutely loved this book, and it's super rare that a book can bring me to tears, but somehow this one did!
LOKI – BIGGEST PLOT TWIST OR CHARACTER BETRAYAL
Loki is the god of mischief, thieves and thrives on chaos


This one took some thought, but since Loki is my favorite Norse Mythology character, I had to have a good answer for this one! I Am the Messenger – Markus Zusak! After reading his The Book Thief, I stumbled on this one, and while I never hear anyone talk about it, it was one of my favorite books, and both books are some of my favorite stand-alones! (it's just been a while, so I always forget to mention them!)
FRIGG – OTP
Frigg is Odin's wife, the goddess of love, marriage, fertility and fate.


Dylan and Enfys in Rhodi's Lullaby (Rhodi Saga #3) by Megan Linski!
HEIMDALL – FAVORITE SECOND BOOK IN A SERIES
Heimdall is the god of loyalty, faithfulness and he is who protects the bi-frost, the bridge that connects all nine worlds.


A Court of Mist and Fury by Sarah J Maas! Though there are probably a lot, this  was the first to come to mind, and this and Empire of Storms are my two favorites by her, but I haven't read Tower of Dawn.
BALDUR – FAVORITE MALE CHARACTER
Baldur is the beloved son of Odin and Frigg, twin brother of Hodor.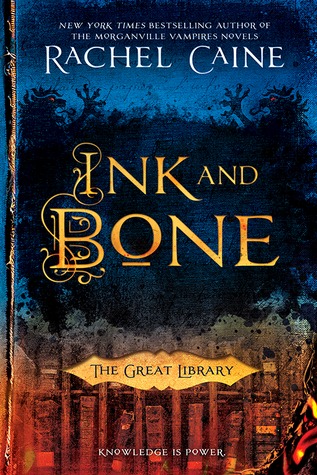 This is so hard! I have to choose just one? Either Enfys from the Rhodi Saga, or Thomas Schreiber from Rachel Caine's Great Library series!
SIF – MOST BEAUTIFUL BOOK COVER
Lady Sif is known for her beautiful golden tresses, although she is also the goddess of the harvest and is married to Thor.
Not sure it's the most beautiful cover, but I love this one.  Maybe not my favorite, but definitely a stand out for me.
FREY – BOOK/SERIES THAT ALWAYS MAKES YOU HAPPY
Frey is the lord of weather, god of light, summer, master of agriculture, fertility, and brother of Freya.


Narnia! This is the series, that made me fall in love with books and fantasy. My second grade teacher read The Lion, The Witch, and The Wardrobe, and I swore I would read it for myself one day. It took a while, but I finally did.
FRAYA – FAVORITE BOOK SETTING
Freya is the goddess of love and beauty, fertility, war, wealth and growth, and sister of Frey.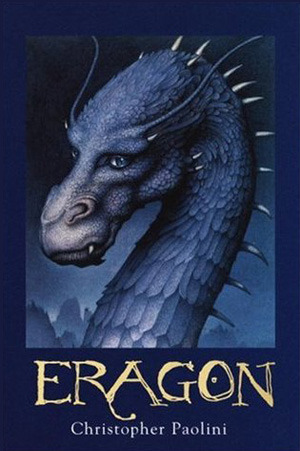 Can I say Narnia again? No? Then Alagaësia from Eragon (Inheritance Cycle).
ULLER – CHARACTER DEATH THAT AFFECTED YOU THE MOST
Uller is the god of death, winter, archery and hunting.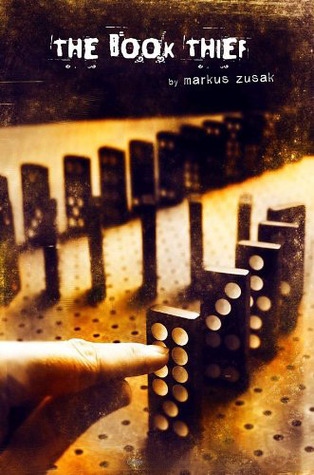 NJORD – FAVOURITE BOOK AN EPIC JOURNEY ON WATER/OCEAN SETTING
Njord is the god of the wind and the sea.

The obvious would be The Odyssey, but a newer one (another Norse retelling!) I loved this series as a kid, and I'm really hoping to reread it this year.
VALKYRIE – FAVORITE STRONG FEMALE CHARACTER
The Valkyries, much like the Amazons, are strong female warriors.
Nasuada! I know I already mentioned Eragon before (did I mention I love this series?) but I can't think of another character who could complete The Trial of the Long Knives
and NOT be considered a strong warrior!
AESIR/VANIR – FAVORITE BOOK CREW
The Aesir and the Vanir are two groups of Norse gods, believed to be old and new gods.


I really want to say the Court of Dreams, or the group in the Rhodi Saga, but I won't. Instead I'm going with Duncan and the Blood sisters!
SEIPYRTS – FAVORITE SIDEKICK (NON-HUMAN CHARACTER)
Seipyrts is Odin's trusty eight legged steed, yes you heard that correctly – eight legs. I promise that he is the god's horse companion and not a giant spider that he rides around on…although that would probably strike more fear in the hearts of his enemies than a pretty horse does.


I mentioned Reepicheep from Narnia in another tag, so I'm going with…Toothless! (I know it's a movie, but they do have a book series!)
I'm not going to tag anyone, but if you want to do this one, consider yourself tagged. Please make sure you post your link in the comments so I can read your answers, too.